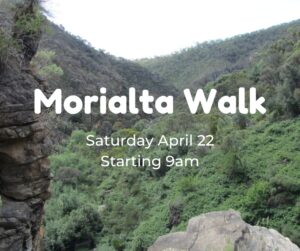 Everyone is welcome to join us for an all-ages walk through beautiful Morialta. Everyone can go at their own pace, and there are different trails to suit different ages and fitness levels.
Some important info…
1. We'll meet at the Stradbroke Road car park at 9am
The car parks inside Morialta park are packed on Saturday mornings, so to save a bit of stress we'll meet at the car park just off Stradbroke Road, which also has plenty of street parking. From there we can take the Rotary trail, which meets up with the main Morialta Falls trails further down.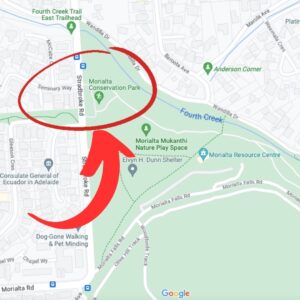 2. Non-walkers are welcome too!
There's lots of grass and a great nature play space near the front car park. For families with young children or others who aren't able/wanting to do a lengthy walk, you're welcome to set up camp there for some play and morning tea while you wait for the walkers to return.
Bring a hat, sunscreen, water and good walking shoes!