We believe that what the Bible says about Jesus is – without exaggeration – the most awesome, life-changing news ever. To give you every chance to explore it for yourself, we run two regular events that are open to anyone wanting to find out more about Christianity.
---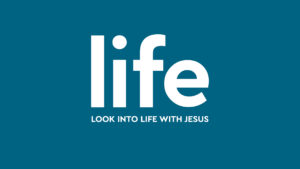 Jesus made lots of extraordinary claims about himself… including that he alone can offer us "life to the full". Is he right? Is what the Bible says about Jesus true? And if so, what difference does it make to my life?
Life is a relaxed five-week series that anyone is welcome to attend. Each week we enjoy some food and drink, hear a short talk, and have the chance to ask any questions you want. There's no cost, and you won't be put on the spot in any way. 
Life is run in partnership with Trinity Churches Campbelltown, Golden Grove and Pooraka. 
---
Christianity Explored gives you time to think about the big questions of life, and to explore the life of the person at the heart of the Christian faith – Jesus Christ. 
Over eight weeks, we'll trace the life of Jesus in Mark's Gospel. Each week we'll share dinner together, watch a short video and have some discussion time. We'll find out who Jesus is, why he came and what it means to follow him.
---
Check out our events page for details of our next Life and Christianity Explored events.