As a church we are committed to loving God, loving God's people and leading people to Jesus. And because we want this to go beyond our own neighbourhood, we partner with like-minded gospel organisations locally, nationally and globally. We are pleased to support the following ministry partners:
Australian Fellowship of Evangelical Students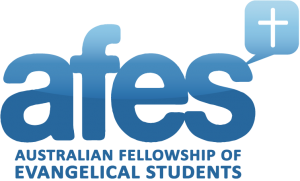 Universities in Australia are full of students who are poised to make life-changing decisions about what they believe and where they are heading. AFES works in this God-given window of opportunity to reach students for Christ.
We particularly encourage our members to partner prayerfully and (where possible) financially with the AFES ministry at the nearby Uni SA Mawson Lakes campus. 
Bible College SA

BCSA is an interdenominational college committed to training men and women with the skills needed to effectively communicate God's words in scripture. Their mission is to transform disciples of Jesus Christ into godly, well-equipped church leaders and gospel workers in South Australia and beyond.
Bush Church Aid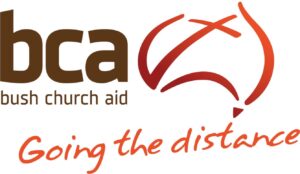 BCA has a heart for people living in remote and regional Australia. They are committed to going the distance to reach Australia for Christ. In partnership with Anglican Dioceses across the country, they place committed and gifted Christians in a variety of locations to help people connect with the grace of God revealed in Jesus.
Church Missionary Society

CMS is a fellowship of Christian people and churches committed to global mission. They work with churches to set apart long-term workers who cross cultures to share the gospel of our Lord Jesus Christ.
Like many churches, we partner with CMS as a whole, but focus our support on two key gospel partners: 
Maggie Crewes (Cambodia)

Maggie leads the Hope for Justice team in Cambodia. The team has a particular focus on rescuing and restoring child victims of exploitation and trafficking, and her role includes a growing component of community prevention work.
D&T (South Asia)

This family has been serving Jesus in a country that doesn't allow formal missionaries, meaning that we only refer to them by their first initials and don't refer to the precise country they serve in. 
City Bible Forum

City Bible Forum is a non-denominational Christian organisation that explores some of life's biggest questions. Their aim is to explore this with people in an open manner that is enjoyable, intellectually credible and which meets the needs of professional life. They do this in a variety of forums and discussion groups at many different city venues.
Compassion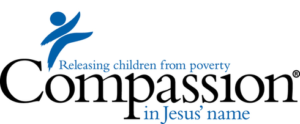 Compassion is a Christ-centred, church-based international development organisation. Through their Child Sponsorship Program, more than two million children are currently being released from poverty in Jesus' name. With over six decades of experience, Compassion's unique approach to solving poverty works: research proves it.