We want to make it as easy as possible for anyone to check out Jesus and discover what's so good about him. Some people join us wanting to find out about Jesus, others come wanting to reconnect with Jesus, and some people join us because they are looking for a church family that encourages one another to live for Jesus day by day—following what God says to us in the Bible.
We are a warm community that has a heart to welcome new people. We take God and his word seriously, but we don't take ourselves too seriously!
We meet every Sunday at 10am in the Modbury School Hall. We come from many different suburbs in the north of Adelaide. We are different ages and we are from different backgrounds, but we share the same love for Jesus.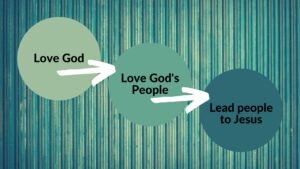 Trinity Network
Trinity Church Modbury is part of the Trinity Network—a growing network of churches that work together to reach Adelaide and South Australia with the good news of Jesus Christ and the call to follow him.
Visit www.trinity.network to learn more about the Trinity Network.