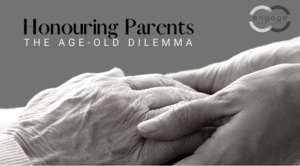 How well are we navigating caring for aging parents/relatives? We all need wisdom to juggle the care of elderly parents alongside children, greater career responsibilities or even a midlife crisis. A Christian perspective on ageing can provide some welcome resources to meet the challenge.
Learn from both a Geriatrician Dr Tim To and an experienced Aged Care Worker Vanessa Yerramsetti about how to support your elderly parents.
Join the discussion of an ever-significant topic about those who love and cared for us.
For more details and to register, check out the Engage Work Faith website.